Yin Yoga Student Intensive
with Yin Yoga Founder Paulie Zink
July 18 - 19, 2020
Workshop participants learn a variety of Yin and Yang postures, which blend and balance the body's yin and yang energies. Instruction also includes methods of flowing with movement, how to grow the body to optimize flexibility, visualization exercises and breathing meditations. In addition, the properties of the five elements are explained and demonstrated as Master Zink leads students through the cycle of energy transformation.
THE ART OF YIN AND YANG YOGA. Developed from the healing practices and spiritual philosophies of ancient China, this art is based on Taoist principles of living in oneness with nature. We will experience how to cultivate vital life force and direct it through the body, balance our yin and yang energies, liberate ourselves from limiting perceptions, feel with the intuitive heart, and express the artist within.
YIN YOGA. Postures of stillness promote growth, clear energetic blockages, enhance circulation.
YANG YOGA. Postures to develop core strength and muscle tone, balance, and stamina.
FLOW YOGA. Including both Yin and Yang Yoga, Taoist Flow is more than just a sequence of postures. In Taoist Flow the process of transition from pose to pose is as integral to the practice as the postures themselves. Taoist movement incorporates continuous, smooth, circular motion to promote ease, fluidity, and grace in the body.
TAOIST ALCHEMY. Cultivating and harmonizing the five transforming alchemical elemental energies that are contained in the universal life field and animate distinct qualities in the body such as lightness, fluidity, strength, springiness, and calm.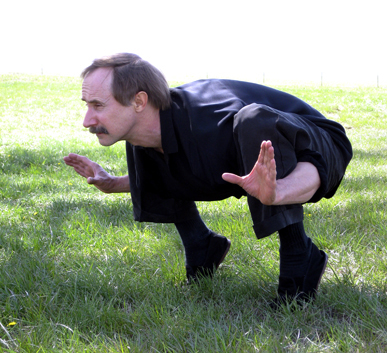 THE FIVE ELEMENTS BIRTHING CYCLE — July 18
The Five Elements: Theory, Energetic Qualities, Cycle Of Transmutation
Philosophy Of Taoist Yoga: The Concept Of Non-Interference
Relationship Of The Microcosmic Self To The Macrocosmic Universe
The Natural Breath Cycle & The Circulation Of Energy
Taoist Meditations For Grounding & Relaxation
THE FIVE ELEMENTS YIELDING CYCLE — July 19
The Five Elements: Yin & Yang Aspects, Health & Balance of The Emotions
& Internal Organs
The Taoist Way Of Spontaneity And Receptivity
Being In Harmony With Our Individual Tao
Relaxing The Thinking Mind To Awaken To Our Primal & Intuitive Natures
How To Grow The Body Supple
Taoist Visualizations For Deepening Your Practice